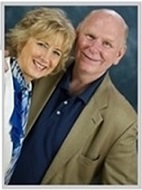 Rob and Cheryl Adams assist in directing people to the needed business resources to accelerate business growth and by their step by step growth program.
It's not as much about where you are as much as it is to whom you have access and doing the correct steps IN THE CORRECT ORDER.
Or as they call it "SEQUENCING".
That is their specialty.
They are business consultants who can assist you in accessing your most serious business connections, resources and the right steps in the correct order.
With a background in physics Rob Adams understands the power of business inertia and orbiting around the right people for maximum alignment with your goals and ideal business growth.
With their over 10 years of extensive business experience in a Premier, International Business Network, they have the knowledge and experience every business needs to improve where they are AND get to the next level of success.